Rapid DNA Center of Excellence
For crime labs, law enforcement and first responders seeking technology, training and expertise in advanced DNA analysis, the Center is a resource with state-of-the-art testing and training laboratories, and will develop validation guidelines, training modules and support materials.
Learn more from the experts
Scientific posters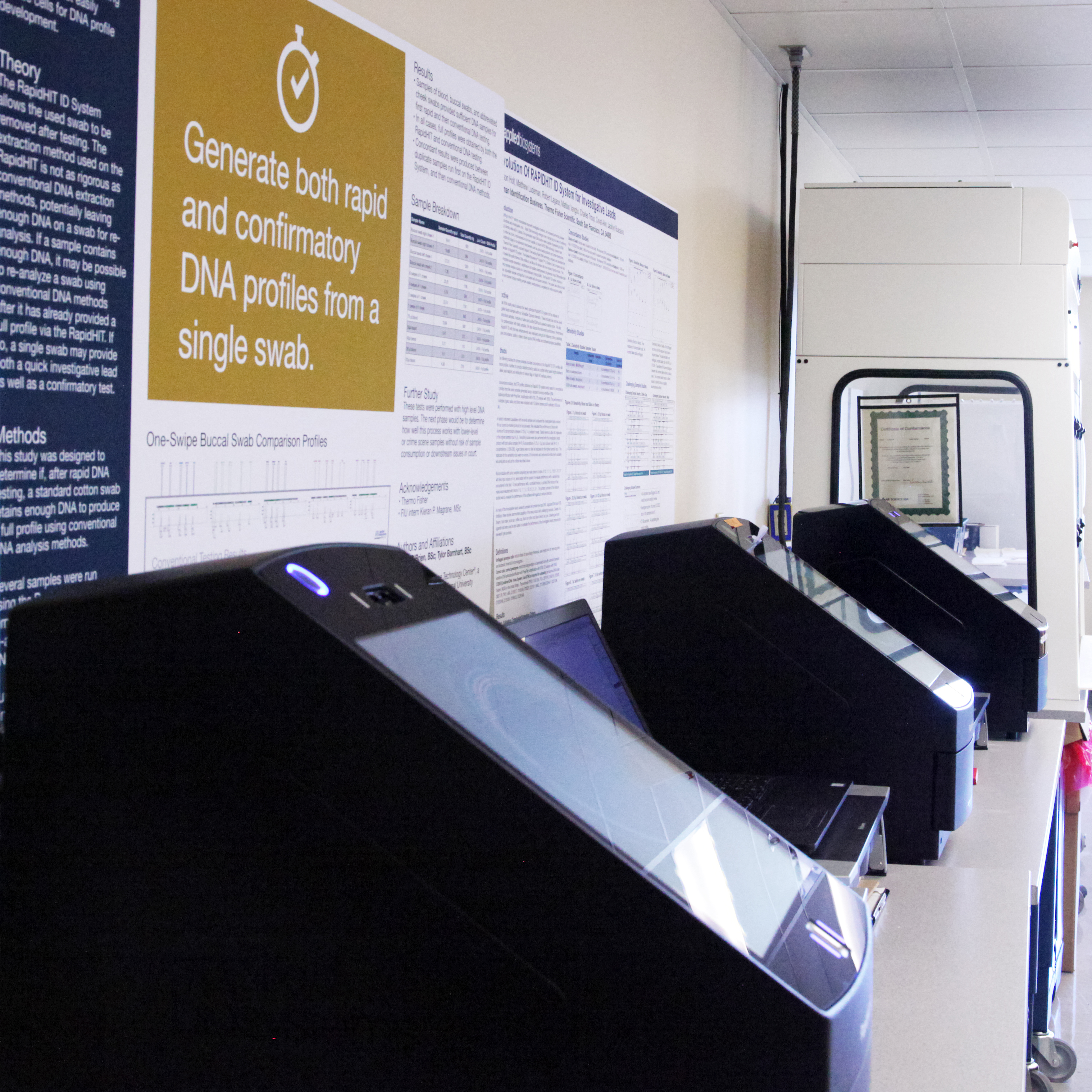 History
In 2019, Thermo Fisher Scientific established the first Rapid DNA Center of Excellence in the country at NFSTC@FIU, combining cutting-edge DNA analysis technology with our expertise to advance forensic science. The Center houses Thermo Fisher's RapidHIT™ platforms in Largo, Florida.
In 2020, the U.S. Federal Bureau of Investigation (FBI) approved the Applied Biosystems™ RapidHIT™ ID System for use by accredited forensic DNA laboratories to process DNA reference samples and search resulting profiles against the National DNA Index System (NDIS) database without manual interpretation and review.*
Thermo Fisher is a worldwide leader in forensic DNA testing and has served the criminal justice community for more than 25 years. The company's Rapid DNA platforms are used nationally and offer rapid results in the lab, at law enforcement agencies or in the field. With Rapid DNA, forensic results can be obtained in approximately 90 minutes for use in criminal investigation, providing valuable information while suspects are still in custody.
*NDIS approved for use with known reference DNA samples and the Applied Biosystems™ RapidHIT™ ID ACE GlobalFiler™ Express Sample Cartridge.